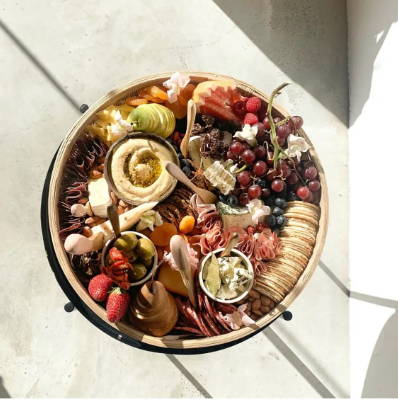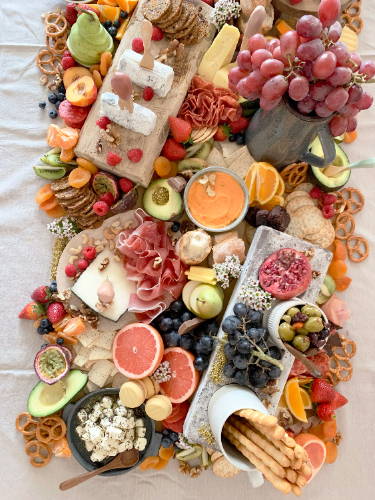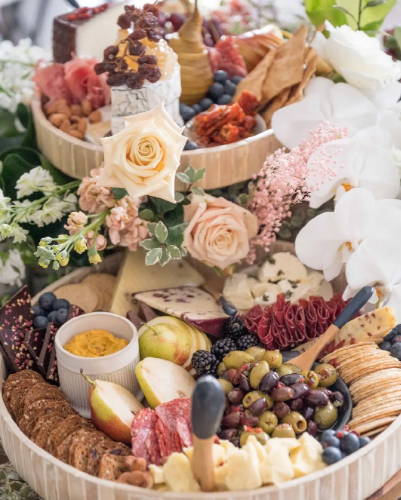 Food, floristry and design are our passions, these three elements create absolute magic. The magic created by our boutique designs bring people together to experience and create new memories and conversation.
Our bespoke creations are the perfect, stylish, authentic and unique element to any celebration. Our grazes, both tables and platters are made up of the finest, freshest and highest quality produce we can source including specialty cheeses, cold meats, antipasti, locally baked breads, dips, crackers, seasonal fresh fruits from the markets, nuts, dried fruits, honeycomb, sweet treats and salty snacks.
Whether its a wedding, birthday, baby or bridal shower, corporate event, brand launch or even just a fun girls night in we have you covered offering custom designs GrazeHouse will be sure to bring the WOW factor no matter what! Your fabulous guests will want to keep going back for more.
GrazeHouse services Newcastle, Hunter Valley, Central Coast, Sydney (Table only).